The Best Exercise Bike for Hardcore Fitness Junkies
 Schwinn 230 Recumbent Bike Review : Do you like to exercise on a daily basis? Are you searching for a new way to get in your daily fitness goals? Are you new at daily workouts, and you want privacy to learn the ropes? An exercise bike might be a good choice for you. Specifically, the Schwinn 230 Recumbent Bike is an excellent choice if you said yes to any of the above questions. With so many different and amazing benefits, you will be nothing but satisfied if you decide to purchase the Schwinn exercise bike.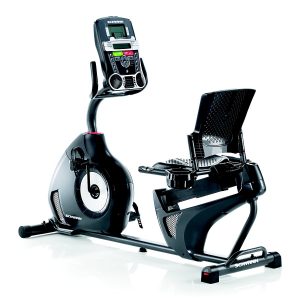 Click here to check it on Amazon
Below is a quick product review of this particular exercise bike
, focusing on the benefits, pros, and cons of the bike. If you are unsure whether this is the bike for you, just keep reading. Lucky for you, you can enjoy a great workout while maintaining your goals, raising your fitness level, and having fun all in the same place. This bike is great for most everyone, giving each user a unique and exciting workout experience without the hefty price or difficult to understand the equipment. Are you ready to find out more?
Read more: Schwinn 270 Recumbent Bike Review
Features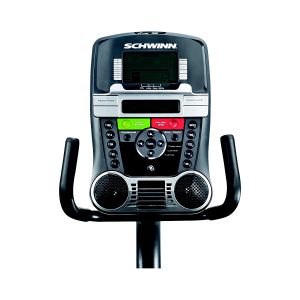 There are several different features of the Schwinn bike that give it an amazing track record for being one of the best exercise bikes. Most exercise bikes only contain a few things on their display screens, but the Schwinn has two LCD windows that allow you to track at least 13 different things at once. The display screen also includes a specific data export that allows you to keep track of your fitness goals and what you can do to read those goals. Containing 22 different settings for your workout, your fitness goals will be more motivating and challenging each day. For those needing to track your heart rate, the specifically designed handlebars have built-in heart rate monitors to track your heart rate throughout your workout.
This bike also has at least 20 different levels of resistance, but the bike is not loud like other models. Because of a specific flywheel, your bike will be quieter than other models of this sort, which means you can workout at any time of the day. The bike offers a USB port hookup and specific data exchange for easier and more exciting workouts. If you have lower back issues when working out, this bike has specially padded seating to give you the necessary lower back support you need. The seats also adjust easily for a good seating variation for different users. What does all of this relaxed seating mean? It means that you have all of the benefits of a maximum workout at maximum comfort with minimum strain on your joints and body.
PROS

and

CONS
Every piece of equipment has its downfalls. Luckily, the Schwinn 230 doesn't let the cons get in the way of giving you a good product. One of the biggest downfalls is the inability to have custom workout programs. Users have often complained that you must manually adjust everything to give yourself a customized cardio workout. Another of the cons of this bike is the lack of a fan or rack for your phone or tablet. If you are planning to listen to music, this can be a huge disappointment. A fan would be a great addition to keep users cool.
Like it was mentioned earlier, the downfalls are only a small portion of the bike. One of the best pros of the bike is the assembly. This bike doesn't take long or hard labor to get the bike together. In fact, most of the frame arrives at your home already put together. The bike will allow you to input user information as well. For users who want to maintain a heart rate goal, time goal, or calorie goal, the bike does all of this work for you in pre-programmed workouts. With the added USB port, you can even charge your devices while working out.
Should You Get the Schwinn 230 Recumbent Bike?
Now that the pros, cons, and features of the bike have been discussed, it's time to decide whether you should get the Schwinn 230 Recumbent Exercise Bike or not. By answering a few simple questions, you can decide if this is the right bike for you. Do you enjoy workouts at home? Do you need something easy on the joints but still gives you a great workout? Are you looking for an exercise bike that allows you to keep track of your fitness goals on a daily basis? If you answer yes to any of these questions, you might consider the Schwinn bike to be the bike for you.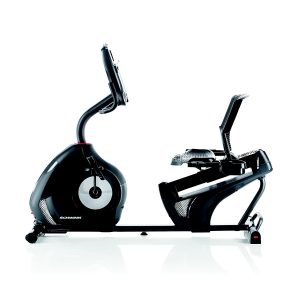 One of the greatest things about purchasing the Schwinn 230 is the price. Lower than other Schwinn models, this bike has all of the amazing features at a lower price. In fact, the price is so low that it is budget friendly for most people, making it a great investment for your home and your fitness goals. If you are ready to take your fitness to the next level, this in-home piece of workout equipment will help you get the job done, giving you a great workout while you have fun.
Summary
Workout bikes are great for those who enjoy working out in the privacy of their home. If you are looking for a bike that gives you the chance to follow all of your fitness goals without breaking the bank to get it, then you should consider the Schwinn 230 Recumbent exercise bike. This bike has many different features that give you a great workout each time you use it.
Made for fitness gurus of all levels, this exercise bike is a great choice for in-home use. You can adjust the seat to your desired comfort level, adjust the tension to match your fitness level, and you can even input your personal data for your fitness goals. No matter how, why, or when you use this bike, you can be sure to get a fired up workout that will exceed your expectations. With the great price, you can enjoy your bike without any worries.