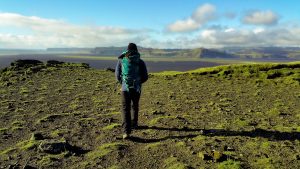 Best Bug Out Bag Backpacks :
 The first choices you will be faced with as a survivor is choosing a good bug out backpack. You want to ensure that you only purchase the best in terms of quality, comfort, ability to store all your gear and more. However, the numerous number of options in the market makes it so hard to identify what best suits you. In this post, we take a look at what you need to know before purchasing a bug out bag backpack and review the best products available in the market.

How to choose a bug out bag backpack
Some of the critical factors that you should look for when choosing a bug out backpack include:
1. Comfort and fit
You may have to carry your bug out backpack for days and as such, you need something that will be comfortable to wear and won't limit your movement. That said, there are several things that will affect the level of comfort and fit a BOB provides. The hips straps and hip padding are the single most important thing to look at. The hip straps secure the bag to your hips, thus allowing for even distribution of weight and reducing the stress on your shoulders.
The width of straps also matters. You want to look for a BOB with wide straps as narrow webbing will dig into your shoulders and you'll tire quickly. Ample padding will help cushion your body so that you can cover longer distances comfortably. Sternum clips, on the other hand, will help secure the shoulder straps to a comfortable position.
2. How much space do you need?
Another feature to look at is the capacity. And while more space may mean ability to pack more supplies, keep in mind your physical ability to handle the weight that comes with the increased load. Consider sticking to the essentials and prioritize multi-function items.
3. Compartmentalization
The ability to easily your supplies offers great convenience. With all the different kinds of gear you'll be packing, the last thing you need is having to unpack everything just to find the toothpaste. Something with one large compartment to keep the general items and several smaller ones to store the smaller essentials will come in handy. The ability to attach additional pouches will also prove useful.
4. Other useful features
While these features don't fall into any of the above categories, they will certainly come in handy when in the countryside. They include: 
MOLLE compatibility: This is an acronym for Modular Lightweight Load-carrying Equipment and is used to refer to a variety of load-bearing packs and equipment often used by armed forces. MOLLE compatible backpacks have a huge number of options for adding accessories like hydration bladders, sheaths, medical kits as well as pouches.
Rainhood: This is usually tucked away in a Velcro compartment to be pulled out easily when it starts raining. Bags with this feature can keep your gear dry and protect your stuff from water damage when it rains.
Hydration bladder compatibility: Like the rainhood, this feature goes a long way in ensuring that your items stay dry and preserving them optimally until you need them. It also makes carrying water over long distances easier. 
Best bug out bag backpacks reviewed

If there is a brand in the survival industry that doesn't need introducing, it is Condor. They are known for manufacturing long lasting and affordable outdoor supplies. The Condor 3-Day Assault Pack is a great bug out backpack that can be customized to suit any personal needs. It is constructed using 1000-Denier nylon, which has superior abrasion and water resistant properties. 

With a total of seven compartments, this bad boy can accommodate almost anything on your bug out checklist. The main compartment has a capacity of 3038 cubic inches and features strapping as well as tie downs to ensure that your gear is secured in place. This provides a great solution to keeping your things organized.

With the capacity that this backpack has, you will definitely need it to be comfortable. The good news is that the Condor 3-day assault pack is incredibly comfortable and you can carry it for hours without tiring. The shoulder straps are wide to ensure that they don't cut into you while the foam padded back provides sufficient cushioning and improves airflow, thus preventing sweating. In addition, the hip belt helps remove some of the burden from your back and shoulders.  

The grommets found in every compartment come in handy as they help with drainage when water spills occur. This keeps other items from getting damaged by moisture too. The compression straps help tighten the bags to its contents, thus reducing flopping when hiking in the hills. The only downside is that the pull-tabs on the zippers easily break off.

Like the name suggests, the Long Range Bugout Backpack is incredibly large. The zipper in the back compresses fabric that adds about 1116 cubic inches to the unexpanded capacity of 4400 cubic inches. It also comes with a zippered back compartment for tucking away the shoulder straps. Combined with the two carry handles, this makes the bag ideal for travelling as well. 

The Long Range is made using 1000-Denier Cordura and has an ACU color pattern. The main compartment features a hydration bladder with an exit hole for the water tube. The two horizontal straps combined with the vertical cinch strap are a welcome addition as they hold the gear and clothes in place.


This backpack has a total of six compartments including an organizer pocket in the front with MOLLE webbing. This is more than enough space for you to store your bug out items. Each side has external compression straps that help reduce flopping. The four D-rings come in handy when you need to add gear such as a tent or sleeping bag using tie-down straps.

For added comfort, Sandpiper of California uses thick shoulder straps with grippy rubberized on the bottom. This helps reduce slipping while walking. The straps also curve to fit to the contour of your body, making the backpack even more comfortable. The MOLLE hip belt features ample padding and is wide, thus reducing stress on the shoulders.

The Rush 72 is a great bug-out bag with plenty of useful features. For starters, it is made using 1000-Denier nylon Cordura, which is hell strong for a bug out backpack. It offers a total storage capacity of 2829 cubic inches, pretty great for something that costs less than $200. There are lots of pockets with MOLLE straps, useful for storing small essentials and keeping things organized. 


The main compartment has a large zippered mesh pouch as well as a draw string pouch. The Molle on the hip belt is a nice addition that allows one to attach additional gear like a flashlight, multi-tool or even small pouches. The shoulder and hip straps are padded to provide additional comfort when hiking.


This is a good bug-out bag backpack for someone who needs quality at a cheap price. The storage capacity is incredibly massive but it's important to note that when full, the bag is also quite heavy.

This is an internal frame bug out bag backpack that's designed for experienced mountaineers or weekend warriors. It comes with a whole lot of conventional features. The main body is constructed from mini-diamond ripstop nylon while the bottom is made using 840-denier nylon. The main compartment has a capacity of 55L to which the pockets as well as lid add an extra 10L. That is more than enough space to store all your gear. In addition, the main compartment closes with a gusseted drawstring.

Another impressive feature of the Titan 65 is the adjustable S-shaped Ergo Fit shoulder strap harness. This makes carrying the backpack really comfortable especially when combined with the high-density foam padded back panel with big airflow channels as well as adjustable dual aluminum stays. The internal frame helps a great deal too.

The front-loading sleeping bag compartment can be detached from the main compartment. The front hinged pocket has gusseted sides. The front of this pocket has another zippered pocket with daisy chains. In total, this backpack has at least five pockets that allow you organize your essentials well.

 The Teton 3400 comes with a whole lot of features that prove useful to preppers. For starters, it offers a capacity of55 liters or 3400 cubic inches. It is constructed using 600D Ripstock Nylon for increased strength and durability. It has a compact internal frame as well as an top-loading compartment, sleeping bag compartment and two zippered side pockets. This provides plenty of room to store all of your essentials. 

This backpack is also designed to be comfortable. This is achieved with height adjustable shoulder straps that allow for a comfortable fit. It can, therefore, be used by people of varying heights and torso lengths.  

The lid is attached to the back of the backpack and as such, doesn't raise up and down. Another great feature is that the bag comes with a rainfly, which is perfect for ensuring that your gear stays dry on those rainy days.

It is also compatible with hydration systems, thus offering further protection against water damage. The only problem is that the backpack can prove a little heavy.
Conclusion
There you go fellow survivalists – the ultimate bug out bag backpack buyer's guide. It narrows down the most important information you need to know in an easy-to-understand manner so that you don't get overwhelmed when shopping for a BOB. We hope it has been of help to you.\
Further Reading: Best Small Tactical Backpack Reviews 2018